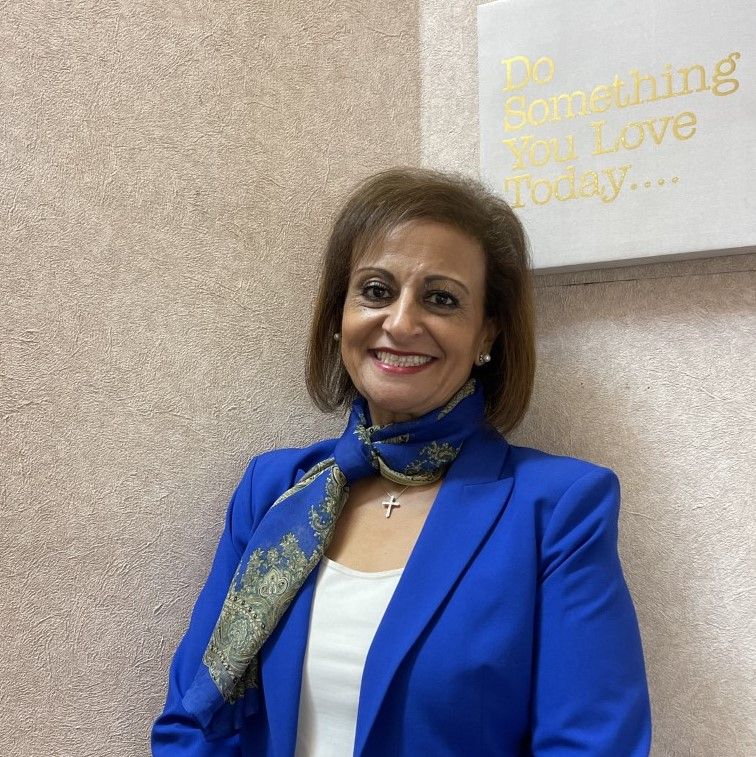 Community Care Rx welcomes Irien Moawad As President of Pharmacy Services and Compliance
[Hempstead, N.Y., March 14, 2022] Community Care Rx welcomed Irien Moawad as President of Pharmacy Services and Compliance.
Ms. Moawad is a licensed pharmacist with more than 30 years of industry leadership experience, with a demonstrated commitment to excellence in the long-term care, hospital and retail pharmacy settings. She will report directly to Hossam Maksoud, PharmD, Founder and Chairman of Hempstead-based Community Care Rx, which also has offices in Totowa, N.J. and provides comprehensive pharmacy services to long-term care facilities throughout New York, New Jersey and Delaware.
In her new role, Ms. Moawad will lead a team of dedicated professionals in establishing and enhancing effective partnerships with clients and healthcare professionals. She is responsible for maintaining a strong culture of compliance, ensuring exceptional client experience and timely delivery of high-quality pharmacy services, and implementing policies and procedures to ensure open and effective lines of communication at all levels of the company.
Just prior to joining Community Care Rx, Ms. Moawad was Executive Vice President of Client Management at Precision LTC Pharmacy, which she joined in 2017. In that role, she managed and cultivated exemplary client relationships to ensure retention, satisfaction and growth in new business.
Previously, Ms. Moawad spent 14 years with PharMerica-Chem RX Pharmacy, where she was Co-Director of the Skilled Nursing Division for Client Services. She managed, directed and organized operational activities and provided leadership in client services. Before that, Ms. Moawad spent five years with the Maria Regina Residence, a skilled nursing facility, where she rose to the position of Associate Director of Pharmacy. Early in her stellar career, Ms. Moawad honed her skills in the hospital and retail settings, working for Pilgrim Psychiatric Hospital and then The RX Place retail pharmacy and the mail order division of Genovese Pharmacy.
"We are thrilled to welcome Irien to the Community Care Rx family," Mr. Maksoud said. "Irien not only brings a high level of leadership ability and expertise within the long-term care pharmacy space, but she shares our commitment and passion for providing the highest level of client service in order to improve outcomes for the individuals we serve."
Ms. Moawad holds a Bachelor of Science in Pharmacy from St. John's University. She and her husband, who live on Long Island, have raised five children – one son and two sets of twin daughters – all five of whom are healthcare professionals.
For more information or to set up an interview with Ms. Moawad, contact Ron Gold at ron@marketingworkspr.com or call (516) 297-1637.